Making technology work for humanity through innovation in healthcare.
Humans Matter
Putting human dignity and empathy at the heart of health care solutions.
Innovative products
Innovation and technology that make a real difference to people.
HMCARE is a start-up that uses innovation and technology to provide human solutions for healthcare. 
With face masks causing significant stress and discomfort among patients of all ages unable to see the facial expressions of their carers and emotionally connect, HelloMask meets a very particular medical need. Better communication and greater empathy between carers and patients.
The transparent HelloMask enables and enhances safe verbal and non-verbal communication in medical settings while meeting health and safety protocols.
Created in early 2020 by four HelloMask Founders with diverse skills, experience and backgrounds, HMCARE SA is headquartered in the Swiss city of Geneva.
We are partnering with the Geneva University Hospitals (HUG), which has supported the HelloMask journey from inception to development, to try out our prototypes in clinical settings.
We also anticipate the rapid development of a second transparent mask that meets Personal Protective Equipment (PPE) directives. HelloMask-2 will offer greater protection during particularly dangerous outbreaks of disease.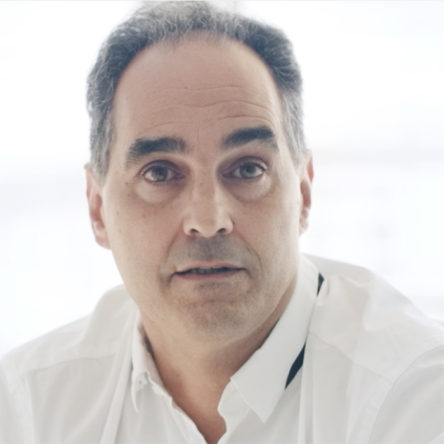 Thierry Pelet
CEO, HMCARE SA and HelloMask Project Leader.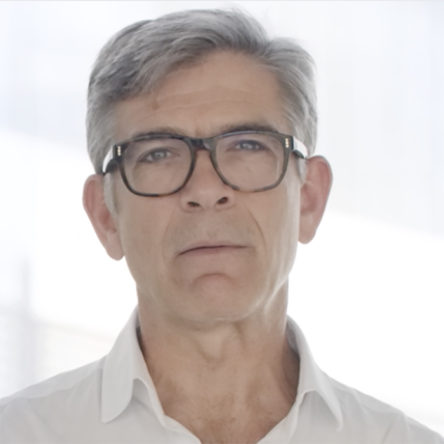 Sacha Pierre Sidjanski
Co-founder & Senior Relations Officer.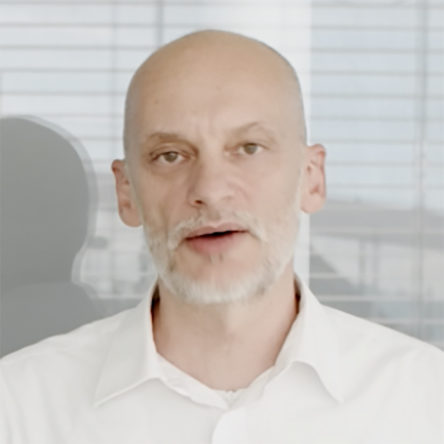 Klaus Schönenberger
Director of EPFL's EssentialTech Centre, host of the HelloMask Project during research and development.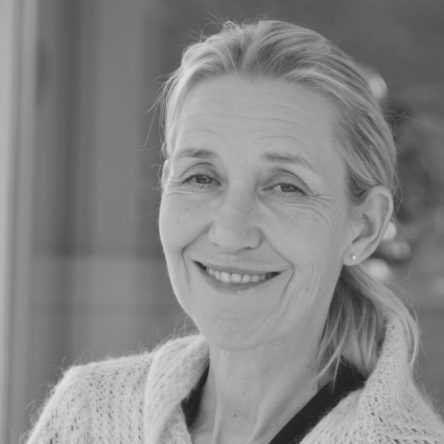 Diane Baatard
Former storyteller for hospitalized children, initiator of the transparent mask concept.
Thierry Pelet
CEO, HMCARE SA and HelloMask Project Leader
Sacha Pierre Sidjanski
Co-founder & Senior Relations Officer
It was a chance encounter at a dinner with mutual friends several years ago that led first to the development of HelloMask and then the creation of HMCARE.
Sacha Sidjanski from the School of Life Sciences at the world-renowned Swiss Federal Institute of Technology in Lausanne (EPFL) and Diane Baatard, a storyteller for hospitalized children, were discussing the difficulty of sharing emotions and empathy with her young audiences when recounting her stories. The children could hear her words, but not the tone. Nor could they see the facial expressions so critical for storytelling because of the surgical mask that covered most of her face.
Diane's desire for a mask allowing her to better communicate with the children, while still protecting them and her from harmful pathogens, sparked the idea for a safe, breathable but transparent mask.   Their research showed that such a product that also met hospital standards simply did not exist on the global market.
The idea now had legs and Sacha, working in one of the best technological institutions in the world, involved EPFL's EssentialTech Centre and its Director, Klaus Schönenberger.  Already engaged on a research project aiming to redesign personal protective equipment (PPE) for deadly emerging diseases such as Ebola, it made sense for EssentialTech to host this new and complementary project with enormous potential – now named HelloMask.
The project would be led by Dr. Thierry Pelet, a scientist with a proven and successful track record in face mask development and production. His scientific, regulatory and manufacturing knowledge and skills in the face mask industry would be vital to bringing HelloMask to life.
The project also become a scientific collaboration between EPFL and Empa of St. Gallen, drawing on complementary and multi-disciplinary strengths of two major technological institutions in Switzerland. It's a partnership that has won acclaim and prizes.
Scientific grants and philanthropic donations from 13 partners have since enabled the HelloMask team to develop the complex technology that delivers transparency, breathability and medical safety.